Custom solutions. Unparalleled results.
At the onset of any client engagement, the first thing we strive to build is trust. As a key partner, we listen to each client's unique challenges and needs to identify where they are today and where they want to be. We set a plan to achieve those goals and then we get to work.
Store Planning
End to end Planning and execution
V&O partners with retail clients to stay ahead of shopper expectations by creating modern and engaging shopper experiences. We understand the demands of the rapidly changing retail landscape and partners with clients to careful plan construction and maintenance with minimal disruption. Specifically, we offer solutions for rerouting store traffic and communicating refresh activities in a way that gets shoppers excited to come back and see what you're doing for them.
Beyond the customer environment, V&O focuses on the back of the house. While an exciting shopper experience is paramount, the back of the house is often overlooked. We realize the importance of keeping the stockroom and receiving areas organized and well-lit to enhance employee morale and productivity.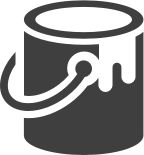 Construction A-Z
We construct more than relationships.
Prior to construction, V&O will provide consulting and guidance for communication with shoppers aimed at creating excitement about store update, while minimizing disruption during renovations. We plan the right time, reroute store traffic, and contain maintenance and construction sites for flawless execution.
Facility Maintenance
We understand in-store shopping is about more than just a one-off purchase – it's about building a lifestyle experience that will attract new customers and increase the satisfaction and frequency of existing customer visits. As an extension of your team, we take accountability for presenting a store environment and experience consistent with your brand image so you can focus on core business activities. Our integrated service offering provides a dedicated team and a network of carefully vetted contractors to execute on everything from minor repairs to major remodels.
Our Maintenance Services include:
Repair
Proactive Maintenance
24/7 Emergency Service